5 Ways Our Ads Work For You!
Our AdBoard is very simple to use, but there's a whole lot going on in the background.
First up... all Ads move down the page as new Ads are submitted and eventually cycle off the page altogether. This takes 1-3 months and generates thousands of hits. Popular Ads can get hundreds of visitors from this process alone.
Secondly... when you send traffic to this site using your Personal Ad Link, you Ad is shown in the Featured Ad position at the top of the page. This happens regardless of where your Ad is in the standard page list. These Ads get even better CTRs making it a great way to promote your money-offer AND generate additional viral traffic at the same time.
Thirdly... anyone you send you also creates an Ad is flagged as your referral, and any time they send visitors to the site, your Ad is shown immediately below their Featured Ad.
Four... This is repeated on the next level down for their referrals as well. And that process is repeated down through six levels... So when any of those people send visitors to view their AdBoard link, your Ad is also shown below your direct Referals' Ads.
This viral process goes 6 levels deep and infinite width, so there is no limit to the number of people you can refer, generating hundreds of thousands of page views and keeping your Ad visible at the top area of the page indefinitely.
Five... To activate your Ad for the general rotation, you will need to earn a set number of points. Basically the idea is that when we all do a little bit, we all benefit...
Activity Points
Submit Ad & Confirm Your Email
10 points (Max 10)
Viewing Ads On This AdBoard
1 point (Max 50)
Referred Visitors with Personal Link
4 points (No Limit)
Referred Advertiser Signups
20 points (No Limit)
Yuo can see there's a few ways to earn points, but your best option is to set up some ongoing traffic send using your Personal AdBoard Link. This will get your Ad activated in the general rotation, PLUS it will launch your viral network, ensuring your Ad gets increasing, ongoing exposure.
We provide a number of easy options to dothat after you submit your Ad.
So what you have here is a simple advertising system you can set up in a couple of minutes. You can complete a couple of tasks to activate your Ad and then leave it at that. It will run quietly in the background, sending and increasing stream targeted visitor traffic to your offer.
For the more pro-active marketers though, you can invest a little more time and effort now, and reap huge rewards later on. When you continue to promote your Personal Ad Link even after your Ad is activated, your're going to generate an unstoppable viral effect!
---
How To Set Up & Activate Your Ad
1. Submit Your Ad Details. This is a short Headline, Ad Body and your destination URL. All quick and simple...
2. Customise Your Ads. Choose from our short list of OPTIONAL Styling Add-Ons to make your Ad stand out from the crowd, or a couple of Management Options to increase the exposure you get from your Ad.
3. Confirm Your Email Address. Just click a link to confirm you're human and not a spammer-bot, and your Personal Ad Link will be enabled.
4. Share Your Link. We provide a few simple options so you can share your Ad Link and generate a few quick visitors, that will activate your Ad for the generate rotation. Make sure you LogIn and view a few Ads as well to speed up the process.
5. Keep Promoting To Go Viral!. The real power of this platform comes when you refer additional Advertisers, so it's optional but highly recommended that you continue to promote your link until you get 6-10 referred Advertisers. Do that and the numbers will really start to add up...
Level
Referrals
Unique AdBoards
1
6
6
2
6 x 6
36
3
6 x 6 x 6
216
4
6 x 6 x 6 x 6
1298
5
6 x 6 x 6 x 6 x 6
7776
6
6 x 6 x 6 x 6 x 6 x 6
46656
Total
55988
So when you consider each of these 50K+ AdBoards will have 200 Ads, that ALL have to send traffic to activate... you can see how a small consistent effort to get this moving is going to generate an unstoppable flow of traffic to your offer!
---
Managing Your Ad
This system is designed to be mostly Set-and-Forget, especially with your Ad itself. We priovide a live-editor so you can preview your Ad real-time, and we encourage you to 'get it right' before you submit to save having to come back.
That said, you do have the option to make minor changes to your ad text, or to 'reload' it at the end of the cycle. You'll find a Manage Your Ad link at the top of the AdBoard page. We'll send you a link as well, so make sure you save that email somewhere safe!
You can view the stats for your Ad simply by opening your personal link. Your Ad will appear at the top of the page, and the number of hits and clicks received is shown in the ad footer.
You can login to view your Ad Status and more detailed stats, and as mentioned, if you need to make changes to the Ad URL, Headline and Ad Body. You'll receive login details after you confirm your email address.
This access is only intended for minor changes to your text or link. If you wish to add or change and of the paid options you should simply create a new ad.
Once you reach the required points and your Ad is activated, it will remain visible to all visitors on our site to until it cycles off the bottom of the page. This can take 1-3 months and should generate a lot of exposure and clicks for you, all hands-free.
When you reach the bottom we'll send you a short email with your final campaign stats and an invitation to repost the ad. It's an easy two-click process, but there is a time limit on it, so you will need to act promptly.
If we don't hear back from you, your Ad maybe be permanently deleted after that UNLESS you have and active downline. If you have generated any Advertiser Referrals, your Ad will remain in the system as long as there are active Advertisers in your downline, since your Ad will continue to appear in the Sponsored Ads section on their pages.
Our Referral Option works over SIX levels, so there is real value to be had if you share your Personal Ad Link in as many places as you can, to get an ongoing viral network in place before your Ad reaches the bottom of the page!
Do that and your Ad will continue to work for you hands-free for a very long time!
This AdBoard Brought To You By...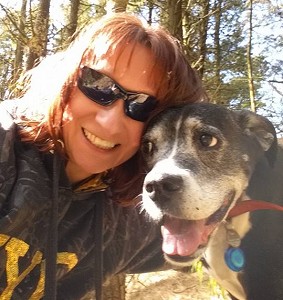 The Income Workshop Ad Board
Ballyclogh Road, Bushmills Co Antrim BT57 8XA, UK
---
EasyMoneyGuide Recommends:
This 2 click viral referral system works wonders! Totally free and fast!
Visit This Website
Turn 10 cents into $10 A month BTC !
We even give you the 10 cents ! When 2 more join. You qualify for 2 paid referrals into a monthly residual income business. Just launched Feb 1. Genuine BTC residual income business !
Visit This Website
The People Mine
Do you want to earn some cash from the comfort of your own home? Earn 7 Different Ways With This Site - 5 Of Which Cost You Nothing!
Visit This Website
Earn $500+ in 30 Days
This site will teach you how to earn up to $500 in 30 days and much more beyond...
Visit This Website
Instant Traffic For Your AdCardz Offer
Newbie-Friendly Traffic Solution: Cloud Based Software Turns Links & Keywords Into Engaging Content Videos & FREE Traffic In Minutes
Visit This Website