You'll Find Even More In Your 18-Strategy Monetization Guide
Your AdBoards are designed to generate fast traffic & hands-free sales, but that's just the start.
They're also a powerful tool for generating quality traffic that you can send to any offers you like, and building your own email lists in any niche you like.
Our step-by-step Monetization Guide will walk you through 18 profitable strategies so you can earn even more from every AdBoard you create!
And when you see just how Quick & Easy it is to create an AdBoard, you definitely won't want to stop at one!
Your first AdBoard can be fully installed, customised and ready to accept payments in the next 30-60 minutes...
Step 1

. Register an AdBoard Account Below

Step 2

. Create & Customise Your First AdBoard

Step 3

. Switch On Traffic To Get It Moving
Rinse and repeat...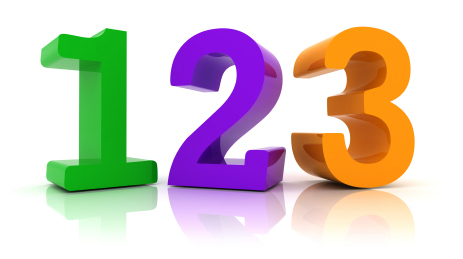 Just To Be Clear, Step 3 Is The Key...
You do need to be prepared to do whatever it takes, to send enough initial traffic to get your AdBoard to the point where it starts to grow itself.
We have plenty of tools and resources available to assist, but you will need need to do the work!
BUT... if you are someone who understands that anything worthwhile is going to take real time and effort, AND you are the kind of person who sticks at it until the job is done...
THEN I'm guessing you can also see the benefits of leverage and duplication...
If it only takes 30 minutes or so to set up and launch a new AdBoard...
An AdBoard that can make you unlimited sales & leads...
AND generate an endless stream of highly-targeted traffic...
AND build you a mailing list of Action-Takers and Proven Buyers...
And You're Already Doing The Traffic Work The Get Things Moving...
Then you won't want to stop at ONE AdBoard!
It just makes sense to scale your business with multiple AdBoards...
This is an extremely simple business model that ANYONE can have up and running TODAY.
It literally takes just a few minutes to create and configure your first AdBoard. Get that launched, send some traffic and you'll see for yourself just how intuitive and powerful this system is...
Then double your profit-potential as easily as creating another AdBoard.
Pick another niche that interests you and create an AdBoard for that...
Or maybe try a generic one for your local region, like a digital community noticeboard?
What about something more specific for your local attractions, restaurants or accommodation?
How about one for all those affiliate programs you've never had time to promote?
Or those Viral programs that promise so much if you could just sign a few people up...
Your AdCardz business has been designed to be simple to use, extremely versatile and totally scalable. So you can work at your own pace and develop your own unique business ideas.
Your target audience is quite literally ANYONE who needs visitor traffic to their website.
The online marketing niches are an obvious market, but our early testers are proving that the niche marketers who AREN'T particular web-savvy can be just as profitable!
So maybe start with your passion... consider the websites you visit in that niche, and whether the people who operate those sites might want some more exposure?
Once you start to lock-in on some possible niche markets like this, you'll see there are countless ways to position yourself and grow your new AdCardz business...
Always with the same simple process...
Create your new AdBoard, post Ads for your own offers and then promote it until it becomes self-sustaining. Then start on your next idea. Rinse-and-Repeat.
However you choose to design your business, You're always in total control... how many AdBoards you make, how much promotion you do to get things moving, how much you charge for add-ons... how much money you earn.